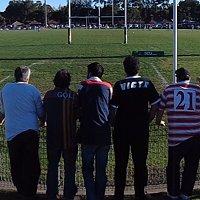 This week on A View from the Hill we review the Thursday and Friday night NRL games - including the minor premiership decider - and ask the question, who really owns the J.J. Giltinan Shield?
Plus we have a look at what listeners saying around the LeagueUnlimited forums.
There's also reviews of the NSW Cup from Alby at Steele Sports.
And AVFTH previews the rest of the NRL round.
Plus much more...

So Join Rob, Daniel, Steve and Nathan this Saturday from 11am (AEST) – and later on eternal loop - as they tackle this week's issues head on.
To hear the show, follow the link: click here.