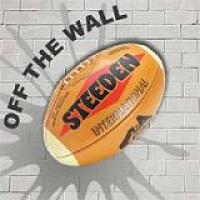 It has been fascinating watching the "rah rah" brigade imploring Quade Cooper not to switch codes, and threatening dire consequences if he does so.

I suspect that, in the end, he will receive enough inducement to stay with rugby - and the added inducement the ARU has to offer may mean they can offer rugby league players less in the future!

That is how we should look at this exercise.

And that is why I am disappointed that the NRL has been less than enthusiastic about supporting the Eels bold bid to get Cooper to switch codes.

I am far from certain chasing any of the Wallabies - apart from Will Genia - is really worth it.

The games I have seen this year have been pedestrian - but rugby has become pedestrian fullstop.

The point about putting a burr under the saddle of the ARU is that in better times they delighted in doing the same to rugby league.

Our game is in a relatively, I stress relatively, strong position. Rugby is in the doldrums. But it wasn't always that way - and things might change again in the future.

How many times in the last decade or so has the ARU taken delight in bidding for a rugby league player in the knowledge they were part of a game by the players manager to force up his contract value?

Well two can tango, and we should be enthusiastic about helping to force the ARU top up Cooper's contract as much as possible.

A number of former players have commented that he would be well suited to rugby league.

But is he worth what the Eels have reportedly offered him? Not likely!

But we should regard this as a sport - and what a pity the NRL cannot see it that way?

The ARU has always taken delight in causing rugby league maximum inconvenience when it comes to tussles over players. Surely the NRL could help the Eels, or any other club interested, maximise that inconvenience.

It has added a bit of life to a boring and largely unsuccessful Wallabies season.

Chasing a Wallaby is probably not worth it - but watching the discomfort it causes the "rah rah" mob certainly is!