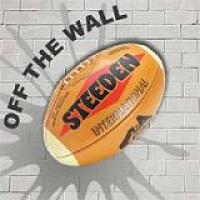 By the end of today we are likely to know the fate of the South Sydney Rabbitohs coach, Jason Taylor. And by the end of today it will be ELEVEN days since the incident which threatens his career happened.
And it will be fully NINE days since we were told by the club that the matter would be treated urgently, and that there would be "decisive action" once then full facts were know.
There surely, and simply, has to be a better way?
For the last nine or ten days the great news about the NRL finals series - and the Dally M's and club awards - has been sullied by claim and counter claim, and denial, from the Rabbitohs, observers, and Taylor's manager. But there has been silence from the NRL - as usual.
There is one new angle on this sorry saga that I hope is either wrong, or an over-statement.
The media reports today that the NRL CEO flew to Coffs Harbour late yesterday to discuss Taylor's future with the club co-owner, Russel Crowe. The club now claims that the meeting was pre-arranged, and therefore apparently unrelated to the latest saga. Really?
Are we to believe that, in the middle of the second week of the finals, the NRL's top official has time to travel to a regional centre to meet with the co-owner of a team that did not even make the finals?
If Russell Crowe, or any other club official, needs to talk to the games hard working and highly paid CEO during the busiest period in the season surely that official can visit him at the NRL's head office?
But the real issue is simply this - a negative for the game has been allowed to drag on far too long, to the detriment of the game itself, and in a way that distracts the focus from the finals series...arguably the most interesting finals series in the post-super league period.
There must surely be a better way!
The game deserves better - and the 70 or 80 first graders, and equal number of Toyota Cup players, who are putting their heart and soul into this weekend