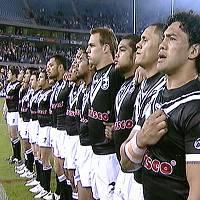 New Zealand has been stripped of its two competition points and Nathan Fien barred from taking any further part in the Tri-Nations after the Rugby League International Federation ruled the Australian-born hooker ineligible to represent the Kiwis.
The RLIF made the decision following an exhaustive day of international phone hook-ups after New Zealand presented its submission to the tournament's governing body late yesterday. The RLIF committee said it became apparent following today's talks that New Zealand knew on October 19 that Fien's great grandmother and not his grandmother's name was on the New Zealand birth certificate he had provided.
Tournament rules dictate that a player's parents or grandparents have to have been born in the adopted country for him to be able to switch allegiances. The penalty has now put New Zealand's hopes of qualifying for the November 25 final in jeopardy with the Kiwis locked on zero competition points with the Lions.