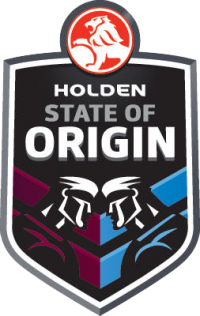 And somehow, someway, south of the border, this State of Origin decider has become about Mitchell Pearce. The 'talking heads' have worked themselves into a frenzy to hand down some bizarre ultimatum to the New South Wales halfback. Apparently, this is Pearce's last chance and if the Blues are to win, he has to play his best game ever… blah blah blah. We've heard it all before about so many proud New South Welshman. The 2013 State of Origin decider has to be about so much more.
It must be about exorcizing the demons that make us treat our players this way. We can't expect more from Pearce. We know his game and we know what to expect. Do we think that this time, if we put MORE pressure on Mitchell, he will turn into Andrew Johns? A NSW trademark; Ridiculous expectations. This game is not about Pearce. It's about Good versus Evil.
Jokes aside, it's about Robbie Farah. With Jarryd Hayne and Paul Gallen inured and James Maloney still a little green, Farah is the Blues' only key positional player capable of turning the game to his favour. Mitchell Pearce will yell at his forwards and defend bravely, as are his strengths, but if the Blues are to be victorious, Farah must lead the next generation to greater heights. Fafita, Morris, Maloney, Tamou, Dugan. If you think these first graders are capable of something very, very special, then get on the home side. If you look at Cam Smith, JT, GI and Billy the Kid and you can't even entertain the idea that they would lose a big game, then go with the favourites.
So, strap in and don't forget to breath. Another mesmerising battle between two impressive forward packs will highlight the first 20 minutes when yardage is at a premium. The Pearce/Maloney kicking game will need to be fluid and any mistakes will be punished. James Tamou should be the standout during this period. Then, the old brigade of Watmough, Bird and Luke Lewis should take over for New South Wales to hold the explosive Sam Thaiday and the powerful Matt Scott to a stalemate.
If there is any space at all in this match, Michael Jennings will be the one to find it. He'll need early ball to do so and if he does, Justin Hodges is no match for him. We rarely see 1 on 1's in Origin with defences adopting a pack mentality, but with smart play from their halves, NSW can avoid spending 80 minutes carting the ball from their own try-line, as they did in game 2, and find some space for Jennings.
The Queenslanders, well… they'll be motivated not by fear, not by nightmares and most definitely not by years of suffering… they simply want to win another Origin match. It's so easy for them; so black and white. Once again they'll bring the best in the business to a decider and when the moment arrives, as it surely will in this match, when both teams need a star to shine brighter than the rest, QLD will look to their cast of future immortals whilst NSW look to the heavens and hope that one of our favourite sons will be brave enough to join the pantheon of Origin heroes.
If they do, the Blues could have a lead with the clock ticking down and another amazing chapter will be written in origin folklore. The 2013 State of Origin series comes to end, the only way it should; A decider in front of 80,000 rabid Rugby League fans who know there is no greater rivalry in Australian sport and no greater hatred than the one between the Cane Toads and the Cockroaches. Long may it continue.
My tip: NSW 14-12
Man of the Match tip: Robbie Farah