Author Profile: Tim Costello
Total Article Views:
506251
Average Article Views:
1,520.27
Recent Articles by Tim Costello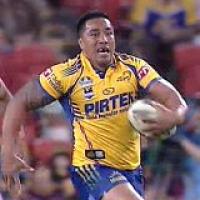 August 9th 2009 04:48pm by Tim Costello
THE Parramatta Eels have outplayed the Newcastle Knights in every facet of the game this afternoon at Parramatta Stadium, Jarryd Hayne and Fuifui Moimoi instrumental in their 40-8 victory in front of 17,669 home fans.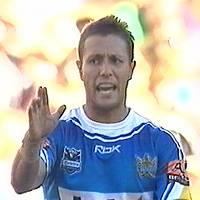 August 9th 2009 01:44pm by Tim Costello
THE Gold Coast Titans will take the two competition points in a performance that was never spectacular but always classy at Mt Smart Stadium today, a 30-10 victory over the New Zealand Warriors going their way in front of 10,205 fans.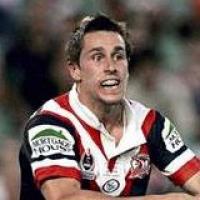 August 1st 2009 09:25pm by Tim Costello
SUPER Saturday's night of upsets continued at EnergyAustralia Stadium in Round 21, the Sydney Roosters happily taking the two points back down the F3 after a 30-18 victory over Newcastle in front of 15,112 fans.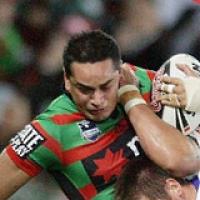 July 27th 2009 08:54pm by Tim Costello
THE South Sydney Rabbitohs have overcome arch-rivals the Sydney Roosters tonight for the first time at ANZ Stadium, victors 40-20 in front of 11,031 fans.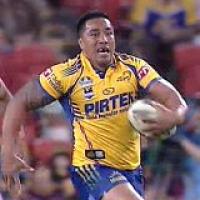 July 20th 2009 09:09pm by Tim Costello
THE Parramatta Eels have come up with one of the upsets of the season, holding strong against an injury-hit Melbourne Storm at Parramatta Stadium tonight. The Eels triumphed 18-16 in front of 10,804 fans.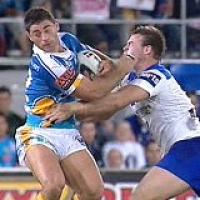 July 17th 2009 10:17pm by Tim Costello
AN early rush almost wasn't enough for the Bulldogs, but they've held on tonight to beat the Gold Coast Titans 23-16 in the second leg of the Suncorp Stadium double header.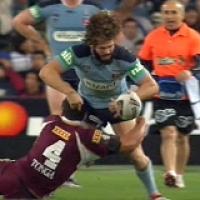 July 15th 2009 10:32pm by Tim Costello
NEW South Wales have put together an intense and forceful win over Queensland in the third "dead rubber" State of Origin tonight at Suncorp Stadium, defeating Queensland 28-16 in front of 52,439 rabid fans - but it wasn't without drama.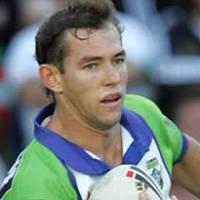 July 5th 2009 03:53pm by Tim Costello
EXCITING attacking football was enough for the Canberra Raiders to get home over the Gold Coast Titans today, the boys from the nation's capital holding out a strong second half Titans comeback to win 34-28 in front of 9,800 fans at Canberra Stadium.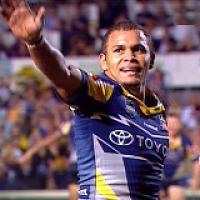 July 4th 2009 09:27pm by Tim Costello
THE North Queensland Cowboys have been left to count the heavy cost of a solid victory tonight at Dairy Farmers Stadium, losing several players to injury in their 24-4 defeat of Cronulla in front of 17,283 of the Townsville faithful.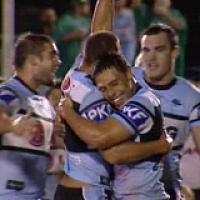 June 22nd 2009 08:54pm by Tim Costello
THE Cronulla Sharks have put the cleaners through a lacklustre and understrength Brisbane Broncos side tonight at Toyota Stadium, posting a 46-12 victory in front of 8,117 home fans.