Shawn Dollin
Average Article Views:
0.00
Recent Articles by Shawn Dollin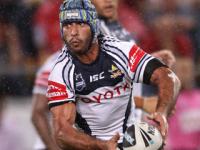 February 17th 2012 07:36pm by Shawn Dollin
IN the club's fourth year under coach Neil Henry, the time has come for the North Queensland Cowboys to revisit the heights they reached during the mid-2000's.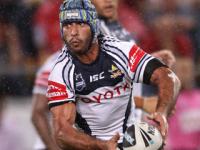 December 14th 2011 06:45pm by Shawn Dollin
THANKS to a jump from 15th to 7th on the ladder, 2011 will be regarded as a successful year for the North Queensland Cowboys.
Subscribe to our eNewsletter
Keep up to date with all the happenings in the world of Rugby League with our free eNewsletter!
Facebook
The Roosters have announced their team for Round 2.

Follow all the team announcements for Round 2...

16 hours ago

The Titans have announced their team for Round 2.

Follow all the team announcements for Round 2 h...

16 hours ago

The Storm have announced their team for Round 2.

Follow all the team announcements for Round 2 he...

16 hours ago

The Bulldogs have announced their team for Round 2.

Follow all the team announcements for Round 2...

17 hours ago

The Tigers have announced their team for Round 2.

Follow all the team announcements for Round 2 h...

17 hours ago