Author Profile: Sanna Trad
Total Article Views:
164783
Average Article Views:
1,664.47
Recent Articles by Sanna Trad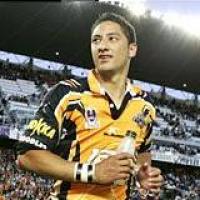 July 23rd 2011 09:28pm by Sanna Trad
THE Wests Tigers have comeback from a half time defecit to defeat the Sydney Roosters 19-12 in front of a 10,178 crowd at Leichhardt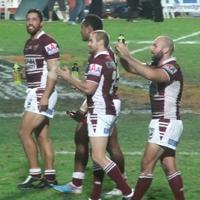 July 17th 2011 05:03pm by Sanna Trad
THE Manly Sea Eagles have put the rest of the NRL on alert after belting the Newcastle Knights 32-10 in front of 21,798 crowd at Ausgrid this afternoon.
July 16th 2011 07:33pm by Sanna Trad
A 50 metre field goal from Chris Sandow in extra time has kept the South Sydney Rabbitohs' season alive after a 21-20 win over the Sydney Roosters in front of a 14,671 ANZ Stadium crowd tonight.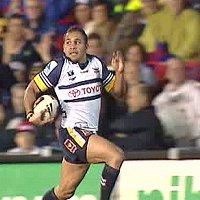 July 11th 2011 08:47pm by Sanna Trad
THE North Queensland Cowboys are back in the top 4 after defeating the Newcastle Knights 22-12 at Ausgrid stadium in front of a 17,212 crowd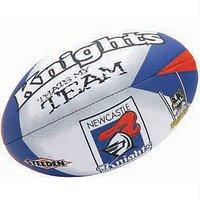 June 26th 2011 04:49pm by Sanna Trad
THE Newcastle Knights will jump to sixth on the competition ladder after downing the Sydney Roosters 18-10 in front of a 22,712 strong crowd at Ausgrid stadium
June 24th 2011 10:49pm by Sanna Trad
THE South Sydney Rabbitohs have kept their top eight hopes alive defeating the Brisbane Broncos 16-12 in atrocious conditions in Perth tonight.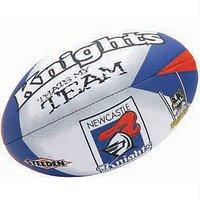 June 18th 2011 07:19pm by Sanna Trad
THE Newcastle Knights have kept their season alive with a gritty 4-point win over the struggling Penrith Panthers in Newcastle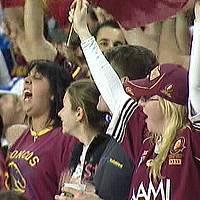 June 12th 2011 03:57pm by Sanna Trad
A LATE fight back by the Canberra Raiders was not enough for the Canberra Raiders as they went down 25-24 in extra-time to an inexperienced Bronco's outfit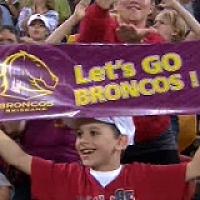 June 3rd 2011 09:45pm by Sanna Trad
COLD greasy conditions at Toyota Stadium tonight did not seem to bother the Brisbane Broncos as they got their season back on track with a 34-16 win over a hot and cold Cronulla Sharks.