Author Profile: Penrith Panthers
Total Article Views:
15142
Average Article Views:
630.92
Recent Articles by Penrith Panthers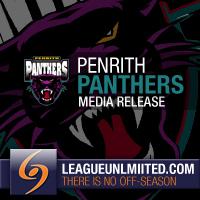 November 7th 2012 04:06pm by Penrith Panthers
PANTHERS NYC player Jake Galvin has today been released from the final year of his contract with the club.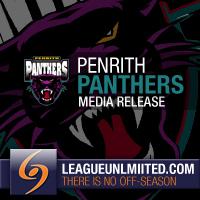 March 23rd 2012 05:44pm by Penrith Panthers
PANTHERS Group (Panthers) has congratulated Phil Gould and Di Langmack on their recent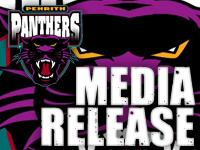 February 3rd 2012 12:11am by Penrith Panthers
THE Penrith Panthers are pleased to announce the signing of a new major sponsor for the next three years.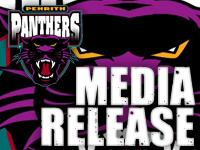 August 2nd 2011 08:02pm by Penrith Panthers
TONIGHT Steve Georgallis has informed the Penrith Panthers he has accepted a role as assistant coach with the Wests Tigers for the 2012 season.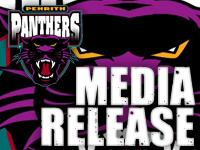 June 29th 2011 03:35pm by Penrith Panthers
ON behalf of the Board of Directors of Panthers Group, Rugby League General Manager Phil Gould takes great pleasure in announcing the appointment of Ivan Cleary as Head Coach of the Penrith Panthers for the next three seasons.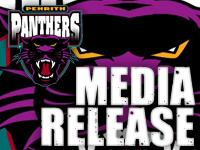 June 20th 2011 10:33am by Penrith Panthers
PANTHERS Assistant Coach Steve Georgallis will assume the head coaching position of the NRL team for the remainder of the 2011 season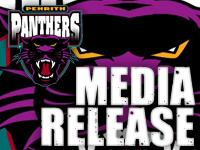 May 26th 2011 10:25am by Penrith Panthers
PANTHERS CEO of Rugby League, Michael Leary has today announced his retirement from the Panthers.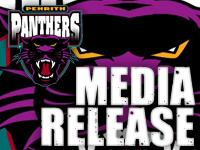 May 11th 2011 05:44pm by Penrith Panthers
PHIL will work closely with Michael Leary, Shannon Donato, Jason Wrigley, Jim Jones and the management team and will have direct involvement in all aspects of rugby league and in particular the coaching and team support operation.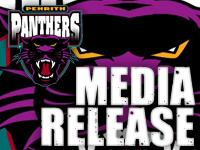 April 26th 2011 10:19am by Penrith Panthers
PANTHERS Chairman Don Feltis and Rugby League CEO Michael Leary have this morning informed Head Coach Matthew Elliott, the coaching staff and players that the Panthers Board has resolved to appoint a new coach for 2012 and beyond.
April 6th 2011 12:55pm by Penrith Panthers
PANTHERS fullback Greg Barwick will join team mates Col Bentley, Paul Smith, Col Van Der Voort when they re-unite under the captaincy of Greg Alexander on Saturday night during the Men of League Heritage Round.