Author Profile: Paul Jobber
Total Article Views:
126188
Average Article Views:
1,025.92
Recent Articles by Paul Jobber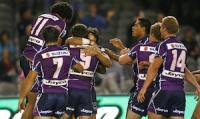 August 1st 2011 09:03pm by Paul Jobber
ROUND 21 of the Telstra Premiership wrapped up at Parramatta Stadium tonight with the Melbourne Storm coming back from 18 points down to run out 22-18 victors over a gallant Parramatta Eels in front of 10,098 fans.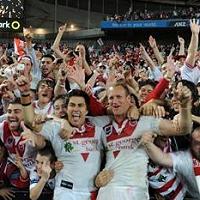 July 18th 2011 08:58pm by Paul Jobber
ST George Illawarra have moved back into third position on the NRL ladder and waved goodbye to the Origin series in emphatic style, running out 38-8 victors over Cronulla in front of 16879 fans at WIN Jubilee Oval tonight.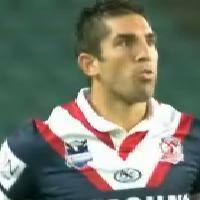 July 10th 2011 03:55pm by Paul Jobber
THE Sydney Roosters notched up their first victory since Round 13 with a commanding 34-26 victory over a disappointing Penrith Panthers outfit at the Sydney Football Stadium this afternoon.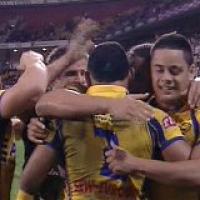 July 8th 2011 09:34pm by Paul Jobber
A near-capacity Parramatta Stadium crowd of 19654 tonight witnessed a comprehensive 22-6 victory by the Parramatta Eels over the Wests Tigers.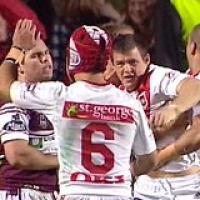 June 27th 2011 09:01pm by Paul Jobber
ST George Illawarra have returned to the winners circle tonight with a comprehensive 24-6 victory over Manly in front of 18974 fans at WIN Stadium.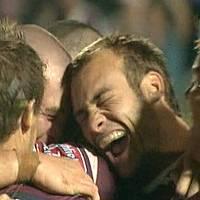 June 20th 2011 08:57pm by Paul Jobber
THE Manly Sea Eagles have tonight run out 22-18 victors over a gallant Parramatta Eels in front of 13,959 fans at Brookvale Oval, although the win will not be enough to send Manly to the top of the table.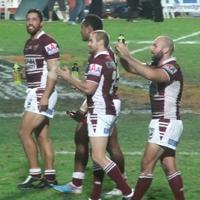 June 4th 2011 09:24pm by Paul Jobber
IF anyone in the NRL thought that this year's 2011 Telstra Premiership was a one-horse race and the Dragons were considered certainties to win the competition, no-one told the Manly Sea Eagles. The Sea Eagles were ruthless in their 38-4 demolition of the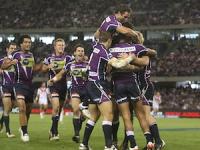 May 29th 2011 03:56pm by Paul Jobber
THE Melbourne Storm has run out unconvincing 14-8 victors over a gallant Cronulla Sharks in front of 9733 fans at AAMI Park, celebrating captain Cam Smith's 200th game in the right fashion.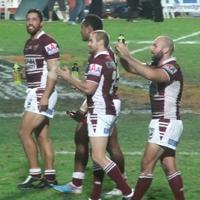 May 27th 2011 09:00pm by Paul Jobber
A scintillating second half has seen the Manly Sea Eagles have run out comprehensive 34-10 victors over the Brisbane Broncos in tonight's first game of the double header at Suncorp Stadium.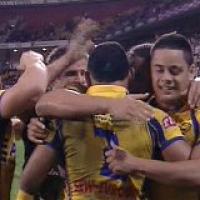 May 23rd 2011 08:51pm by Paul Jobber
THE Parramatta Eels have tonight run out emphatic victors, hammering a hapless Cronulla Sharks 40-6 in front of 10,628 fans at Parramatta Stadium, with halfback Jeff Robson the star.