Author Profile: NRL
Total Article Views:
150006
Average Article Views:
568.20
Recent Articles by NRL
July 30th 2013 02:00pm by NRL
THE NRL will amend its draw to resolve a scheduling clash for the Round 25 match between the Bulldogs and Panthers at ANZ Stadium in Sydney.
July 23rd 2013 03:53pm by NRL
THE National Rugby League has today reinstated the registration of Canberra Raiders centre Blake Ferguson.
June 27th 2013 05:20pm by NRL
THE NRL has today reaffirmed that Match Officials will continue to sin-bin players who engage in fighting.
June 19th 2013 04:21pm by NRL
CANBERRA'S Blake Ferguson will be required to undertake an extensive alcohol management program during which time he will not be considered for selection.
June 18th 2013 05:05pm by NRL
THE South Sydney club will impose the sanctions after jointly determining the appropriate penalty with the NRL.
June 17th 2013 08:43pm by NRL
THE National Rugby League has suspended the registration of Canberra's Blake Ferguson over repeated behavioural issues involving the abuse of alcohol.
June 12th 2013 03:11pm by NRL
JAMES Tamou has been fined $20,000, suspended for the Cowboys' next NRL match and ruled ineligible for selection for State of Origin Game II.
May 24th 2013 12:29pm by NRL
THE NRL has taken another critical step in strengthening Rugby League against emerging threats in world sport with the introduction of a new state-of-the-art drug testing program.
May 21st 2013 05:00pm by NRL
FANS can expect to see even more action in Telstra Premiership matches with the NRL today announcing new guidelines that will reduce time-wasting.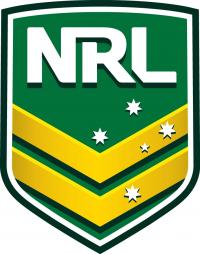 April 11th 2013 06:34pm by NRL
The NRL has today advised all NRL Clubs of an amendment of the Shoulder Charge offence under NRL Judiciary Procedures, which is effective from this weekend's Telstra Premiership Round Six.