Author Profile: Matt Mitchell
Total Article Views:
56647
Average Article Views:
1,180.15
Recent Articles by Matt Mitchell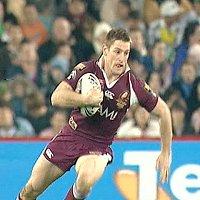 July 5th 2007 09:14am by Matt Mitchell
THE injury news from last night's Origin.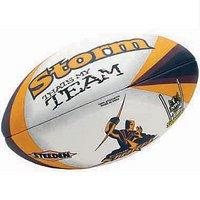 July 4th 2007 09:20am by Matt Mitchell
NEWS on the Storm, including Slater coming back, and a deal on the table for King from Hull.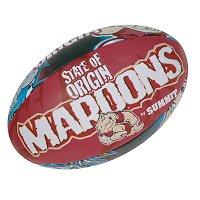 July 4th 2007 08:58am by Matt Mitchell
THE Latest News before tonight's big game, including quotes from both coaches, players and injury news on Costigan.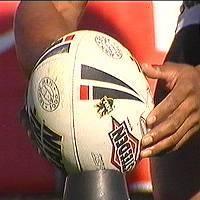 July 3rd 2007 09:16am by Matt Mitchell
CROWE announces bold initiative with Leeds; NRL will look at financially 'punishing' players who leave for the ESL; Minichiello on his injury; Tigers want to keep Whatuira if Hodgson goes; King expected to announce deal this week.
July 2nd 2007 09:27pm by Matt Mitchell
IT was the devastating Bulldogs side of old tonight as they crushed the Sydney Roosters 38-6 in front of 20,722.
July 2nd 2007 10:09am by Matt Mitchell
SIMMONS slams criticism of Murray; Buderus on how he treats a SOO game; Bird says he can handle five-eighth; QLD will launch a full-scale attack using Bowen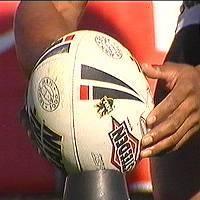 July 2nd 2007 09:06am by Matt Mitchell
SHOCK comeback for Penrith assistant Adamson; Doubts over Anthony Minichiello's return; Hannay set to join Celtic Crusaders; Cartwright says Campbell is 'lacking confidence'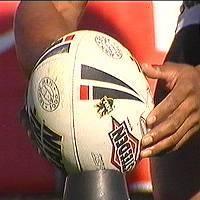 July 1st 2007 08:45am by Matt Mitchell
AUSTRALIAN coach calls for axe of King; Fletcher linked to Dragons; Penrith deny that Priddis is on the outer; Kennedy in no rush to play again for Manly; Raider Purtell nearly died; Hughes finally offered contract from Bulldogs.