Author Profile: Luke Wenitong
Total Article Views:
29757
Average Article Views:
1,062.75
Recent Articles by Luke Wenitong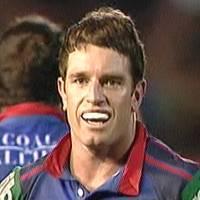 July 27th 2008 03:51pm by Luke Wenitong
A vintage two try effort from Adam MacDougall proved too much for the patchy South Sydney Rabbitohs as they went down 39-12 against Newcastle this afternoon, in front of 23,182 fans at EnergyAustralia Stadium.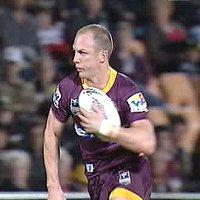 July 18th 2008 09:24pm by Luke Wenitong
BRISBANE downed the Cowboys in Townsville tonight on the back of a 26 points to zip first half.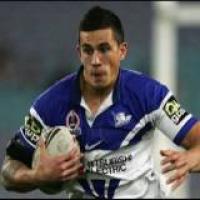 July 13th 2008 04:47pm by Luke Wenitong
SONNY Bill Williams inspired a much improved Bulldogs performance to down the Broncos 26 points to 18 at Suncorp this afternoon.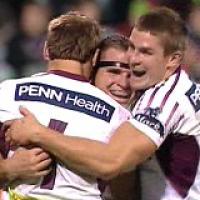 July 4th 2008 10:06pm by Luke Wenitong
MANLY have beaten an under strength Titans side 34 points to 14 tonight in a flattering result at Skilled Park on the Gold Coast.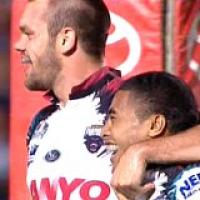 June 27th 2008 09:39pm by Luke Wenitong
PENRITH and Brisbane have fought out a rare draw in a dour struggle at CUA Stadium tonight.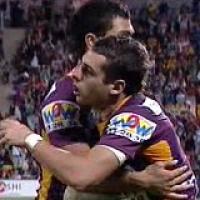 June 20th 2008 09:37pm by Luke Wenitong
A late field goal from Karmichael Hunt has downed the Tigers 19-18 in an end to end spectacle at Suncorp Stadium.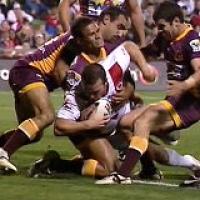 June 6th 2008 09:37pm by Luke Wenitong
ST. George Illawarra were too classy for a Broncos outfit who looked lost in attack for most of the night.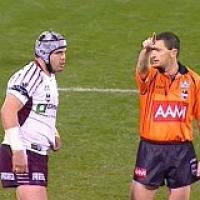 May 30th 2008 09:42pm by Luke Wenitong
MATT Orford stuck to the game plan tonight to guide Manly to a 13 point victory over a pedestrian Raiders outfit. This was despite Manly's Adam Cuthbertson being sent off.