lingard (Eels)
Average Article Views:
0.00
Recent Articles by lingard (Eels)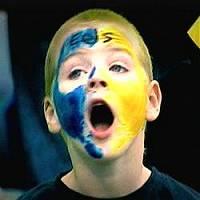 January 11th 2010 10:33pm by lingard (Eels)
ON a sunny winter day in 1966, I went with my father to Cumberland Oval. Parramatta pitted against the might of St George. My dad said, "There`s Ken Thornett", and "that`s Reg Gasnier"... A Forum Sevens article from early 2009....
Subscribe to our eNewsletter
Keep up to date with all the happenings in the world of Rugby League with our free eNewsletter!
Facebook
#NRL Round 1 is complete! Ups, downs and everything in between from the first weekend... a few conce...

6 hours ago - 2 Likes

FULL TIME at Remondis Stadium, with the Titans defeating the Sharks 18-12.

See how it all unfolde...

7 hours ago - 2 Likes

8 hours ago

KICK OFF in just a few minutes at Remondis Stadium in the clash between the Sharks and Titans.

Jo...

9 hours ago

FULL TIME at Pirtek Stadium, with the Eels defeating the Warriors 36-16.

See how it all unfolded ...

1 day ago - 1 Likes