Author Profile: Leagueunlimited.com
Total Article Views:
242441
Average Article Views:
1,987.22
Recent Articles by Leagueunlimited.com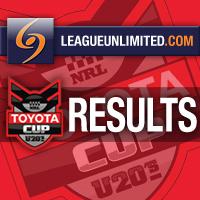 September 7th 2012 03:55pm by Leagueunlimited.com
THE Wests Tigers have come from behind to cause an upset over the Toyota Cup minor premiership the Bulldogs with a 24-20 victory at ANZ Stadium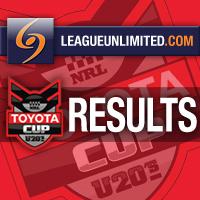 September 7th 2012 02:57pm by Leagueunlimited.com
THE St. George Illawarra Dragons have powered through the Penrith Panthers to come away with a 44-20 victory at ANZ Stadium in the first elimination final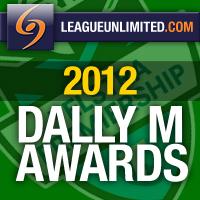 September 4th 2012 08:00pm by Leagueunlimited.com
THE Dally M Awards are the annual official awarded presented to current players across a number of areas. See who picked up the awards in 2012.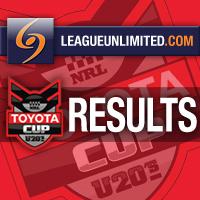 September 3rd 2012 02:10pm by Leagueunlimited.com
READ on for the results across the final round of the Under 20's Toyota Cup competition, together with the final ladder and draw for the first week of finals action.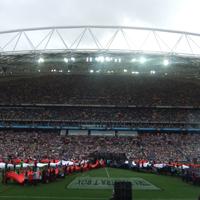 September 2nd 2012 10:48am by Leagueunlimited.com
WE'RE going to try to take the guesswork out of the 2012 Finals Series across the five major grades going into next weekend! Read on for who plays who, when and where.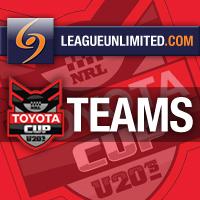 August 28th 2012 12:30pm by Leagueunlimited.com
THE final round of the Toyota Cup competition sees the final eight almost decided - but spots within are definitely up for grabs! See the Round 26 teamlists as they're available right here.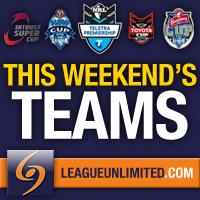 August 28th 2012 12:00pm by Leagueunlimited.com
IT'S our way of making sure you know what your club is doing this weekend - from NRL to the lower grades, check out all the fixtures involving your club and its feeder sides, with links to all teamlists of all grades!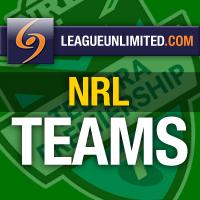 August 28th 2012 10:30am by Leagueunlimited.com
THIS is it folks - the final premiership round of the 2012 NRL season! For the final time this year we bring you sixteen team lists as a fascinating round of match-ups lies in waiting. From next week, it's finals time!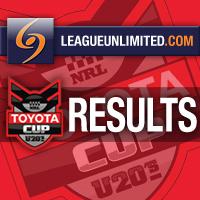 August 26th 2012 06:37pm by Leagueunlimited.com
JUST a week out from the start of the finals series, here are the results from Round 25 of the NYC Toyota Cup.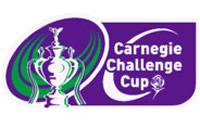 August 25th 2012 10:59pm by Leagueunlimited.com
2012 Challenge Cup Final teams and live updates