Author Profile: Justin Davies
Total Article Views:
199740
Average Article Views:
1,168.07
Recent Articles by Justin Davies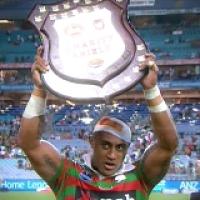 November 15th 2010 06:20pm by Justin Davies
IT was a season of ups and downs for the Rabbitohs as they continued their long run of missing the finals, this time by one place but there are many things to look forward to out Redfern way.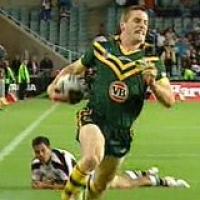 October 31st 2010 08:43pm by Justin Davies
AUSTRALIA have done enough to put themselves in the Four Nations final to face New Zealand, defeating England 34-14.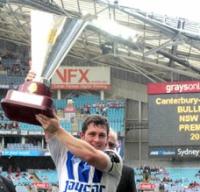 September 26th 2010 02:55pm by Justin Davies
WINDSOR have come from 4th position to book a place at the NSW Cup grand final, courtesy of a 32-26 victory over Balmain Ryde-Eastwood Tigers.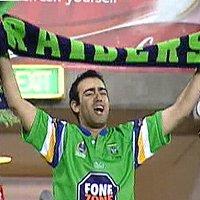 September 11th 2010 10:54pm by Justin Davies
CANBERRA have withheld a late charge from Penrith to record their first finals victory in years 24-22 in front of 16,668 fans
September 11th 2010 09:28pm by Justin Davies
TODD Carney and Shaun Kenny Dowall have combined to break the hearts of Tigers fan with a 101st minute intercept sealing a 19-15 win in front of 33,315 fans.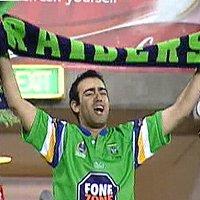 September 3rd 2010 09:46pm by Justin Davies
CANBERRA have withstood a last chance surge from Brisbane to seal their spot in the finals series 18-16.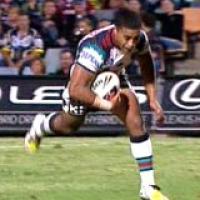 August 30th 2010 09:04pm by Justin Davies
PENRITH have survived having their captain sent off to sour Luke Pattens and Brett Kimmorleys farewell game sealing the game on fulltime and winning 24-18.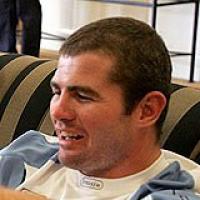 August 21st 2010 09:30pm by Justin Davies
CANTERBURY have come back from 20 points to 6 down to win 22-20 in tonight's bottom of the table clash at Townsville in front of 11,742 fans.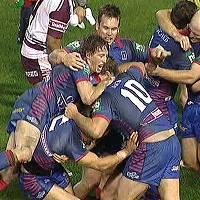 August 20th 2010 09:42pm by Justin Davies
NEWCASTLE have kept their faint finals hopes alive defeating fellow hopefuls Brisbane 44-18 in front of 16,668 fans at EnergyAustralia Stadium tonight.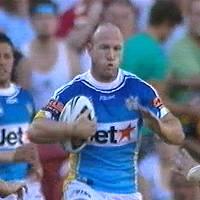 August 14th 2010 07:36pm by Justin Davies
THE Gold Coast Titans have survived an early second half scare to leap into 2nd position after a 37-18 win at home in front of 14,032 fans.