Author Profile: Ian
Ritchie
Total Article Views:
93050
Average Article Views:
823.45
Recent Articles by Ian
Ritchie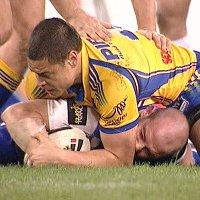 August 3rd 2007 10:11pm by Ian Ritchie
THE Parramatta Eels have claimed a 34-22 victory over the Canterbury Bulldogs in one of the best games of the year at Telstra Stadium tonight, while Bulldogs Brad Morrin is on report for biting.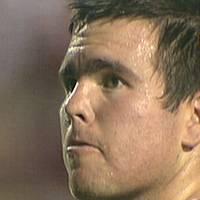 July 29th 2007 05:29pm by Ian Ritchie
THE Manly Sea Eagles have claimed a 32-24 victory over the Parramatta Eels in a pulsating match at Parramatta Stadium this afternoon.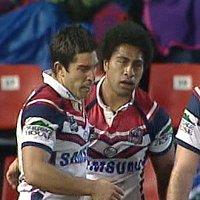 July 21st 2007 09:53pm by Ian Ritchie
THE Roosters have moved four points clear of the foot of the table with a late 20-17 victory over the Knights in wet conditions in Newcastle tonight. The Knights led 12-10 at half time.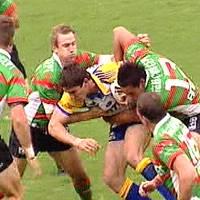 July 15th 2007 05:45pm by Ian Ritchie
THE Parramatta Eels have claimed a hard fought 18-12 victory over a determined South Sydney Rabbitohs side at Parramatta Stadium today.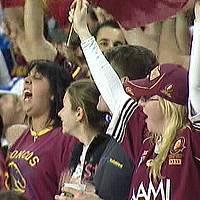 July 6th 2007 10:02pm by Ian Ritchie
THE Broncos have claimed a 19-18 extra time victory over the Titans in a classic derby between the two clubs.
July 1st 2007 05:11pm by Ian Ritchie
THE Dragons have claimed a nailbiting 26-22 win over Manly at Oki Jubilee Oval this afternoon.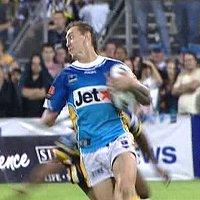 June 23rd 2007 09:56pm by Ian Ritchie
THE Gold Coast Titans have extended their winning streak to four games with a hard fought 28-22 victory over the Newcastle Knights at a rainy Carrara Stadium tonight.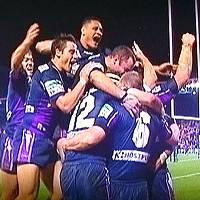 June 2nd 2007 10:44pm by Ian Ritchie
THE Melbourne Storm have emerged 26-10 winners over the South Sydney Rabbitohs in a tough encounter in Melbourne on Saturday Night Football. The match was deadlocked at 6-all at half time.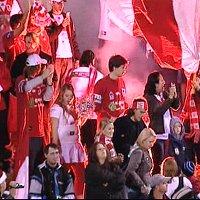 June 1st 2007 09:41pm by Ian Ritchie
A young St. George Illawarra outfit have claimed possibly the upset of the season, defeating the Brisbane Broncos 11-4 at Kogarah Jubilee Oval this evening.
May 12th 2007 09:49pm by Ian Ritchie
THE Panthers have claimed a shock 22-12 victory over the Cowboys in Townsville tonight, despite losing Craig Gower early on to an injury.