Author Profile: Hallatia
Total Article Views:
109230
Average Article Views:
1,456.40
Recent Articles by Hallatia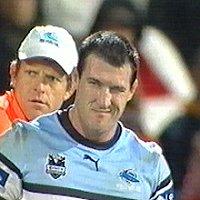 March 26th 2011 07:37pm by Hallatia
AFTER upsetting defending premiers St. George Illawarra, Cronulla came out to Penrith on the high of victory to come out and upset the home team and disappoint the Penrith crowd who came out only to see their side get smashed 44 points to 12.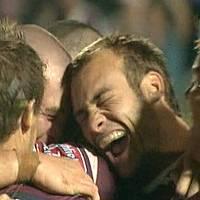 March 20th 2011 05:05pm by Hallatia
A very understrength Manly side took out a messy round 2 encounter at the Sydney Football Stadium, beating the Roosters 27 - 16 in front of 11,016 fans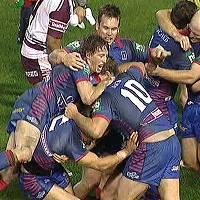 March 19th 2011 11:29pm by Hallatia
AN inspirational performance by Jarrod Mullen and a lot of possession helped the Knights dominate the Cowboys in all departments on a warm night in Townsville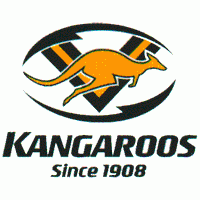 November 6th 2010 08:32pm by Hallatia
A 44,324 strong Eden Park crowd came out to see Australia overpower New Zealand 34 points to 20. Despite the game essentially being a dead rubber, there was a fair bit of feeling in it.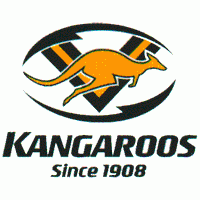 October 24th 2010 06:10pm by Hallatia
IN front of a disappointing 11,308 Parramatta Stadium crowd, Australia opened their Four Nations campaign by emphatically defeating the Papua New Guinea side 42-0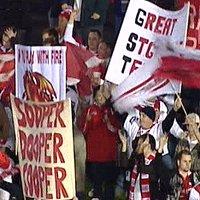 September 5th 2010 09:14pm by Hallatia
IN front of an 18,274 strong WIN Jubilee Oval crowd, Dragons took out their final game of the domestic season 38 - 24 over South Sydney to boot them out of the 2010 competition and seal Manly's position in the finals.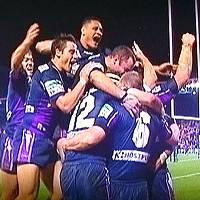 September 5th 2010 04:02pm by Hallatia
20,517 fans packed AAMI Park to farewell several departing players and the Melbourne Storm 2010 season. Melbourne completed the game in style, powering home to a 34 - 4 victory over the Newcastle Knights to finish their horror season on a high.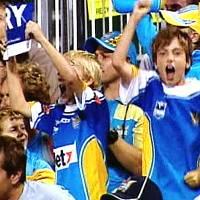 September 3rd 2010 09:34pm by Hallatia
IN front of a 26,103 strong packed house at Skilled Park, Gold Coast Titans took out a top of the table encounter with the Wests Tigers 21 points to 18, with both teams being assured home finals next weekend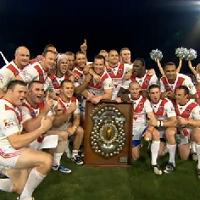 August 28th 2010 09:33pm by Hallatia
IN front of a 23,148 sell-out crowd at Energy Australia Stadium, the St George Illawarra Dragons held on after a second half surge from the Newcastle Knights to seal the minor premiership with a 26 -18 victory, taking the Knights out of contention for the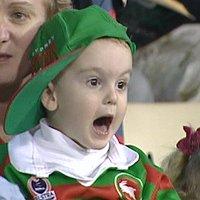 August 27th 2010 10:01pm by Hallatia
WITH a possible finals berth at stake, South Sydney took out a less than thrilling encounter with the Parramatta Eels 24-16 in front of 19,908 fans at ANZ Stadium.