Fein (Easts)
Average Article Views:
0.00
Recent Articles by Fein (Easts)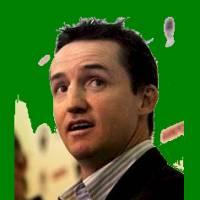 February 6th 2010 11:15pm by Fein (Easts)
"TICKETS please." "Thank you, across the bridge and through the castle doors" exclaims the guide. ...A Forum Sevens article from July 2009.
Subscribe to our eNewsletter
Keep up to date with all the happenings in the world of Rugby League with our free eNewsletter!
Facebook
FULL TIME at Pirtek Stadium, with the Eels defeating the Warriors 36-16.

See how it all unfolded ...

16 hours ago - 1 Likes

HALF TIME at Pirtek Stadium, and the Eels lead the Warriors 14-12.

Follow all the action in our l...

17 hours ago - 1 Likes

If you're a fan of the greatest game of all and want to relive some great memories from the past 107...

18 hours ago

KICK OFF in just a few minutes at Pirtek Stadium in the clash between the Eels and Warriors.

Join...

18 hours ago - 1 Likes

FULL TIME at ANZ Stadium, with the Dragons defeating the Tigers 44-24.

See how it all unfolded in...

19 hours ago - 1 Likes