Author Profile: Cronulla Sharks
Total Article Views:
54767
Average Article Views:
2,882.47
Recent Articles by Cronulla Sharks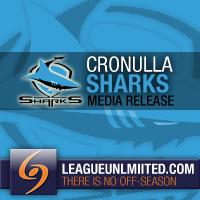 February 6th 2013 11:08am by Cronulla Sharks
SHARKS captain Paul Gallen will fly home from Brisbane today after withdrawing from the All Stars game due to a quad strain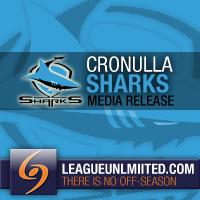 October 2nd 2012 02:20pm by Cronulla Sharks
THE Sharks announce and confirm the signings of Beau Ryan and Chris Heighington with the pair to join the club on three-year deals beginning in 2013.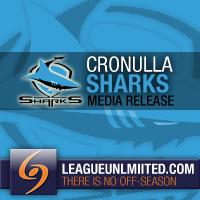 August 28th 2012 04:48pm by Cronulla Sharks
THE Cronulla Sharks were hailing the Planning Assessment Commission (PAC) approval of their $300 million land development application as having the potential to make the club an NRL powerhouse.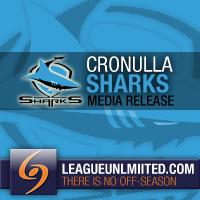 August 16th 2012 03:54pm by Cronulla Sharks
IN adding further quality and depth to their 2013 roster, while at the same time retaining two important members of their current squad, the Sharks have confirmed three significant player signings.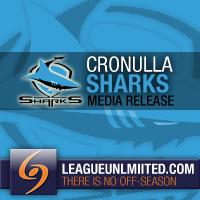 July 21st 2012 12:01pm by Cronulla Sharks
PANTHER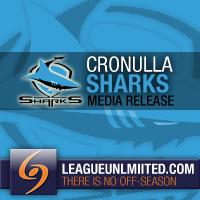 May 26th 2012 05:32pm by Cronulla Sharks
THE Sharks have re-signed utility Wade Graham to a new contact which will see him remain at the club for a further two years.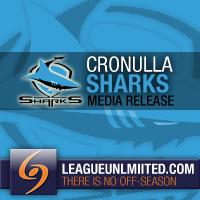 May 21st 2012 05:06pm by Cronulla Sharks
THE Cronulla Sutherland Sharks have achieved a major coup with the signing of SHARK Energy, a quality energy drink and lifestyle product, as their major jersey sponsor.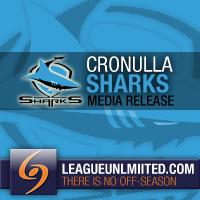 May 18th 2012 04:29pm by Cronulla Sharks
THE Sharks announce that Michael Gordon has signed a three-year contract with the club beginning from the start of the 2013 season.