Author Profile: Canberra Raiders
Total Article Views:
100657
Average Article Views:
637.07
Recent Articles by Canberra Raiders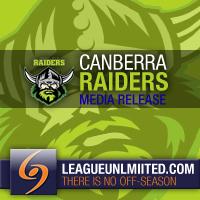 November 1st 2012 12:32pm by Canberra Raiders
JOEL Thompson has continued his outstanding off-field work this year by recently graduating with a Certificate 2 in Indigenous Leadership.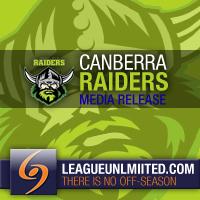 October 24th 2012 02:03pm by Canberra Raiders
IF you ever needed a greater incentive to recruit a friend, family member or work colleague to become a member of the Canberra Raiders in 2013 then here is the solution for you.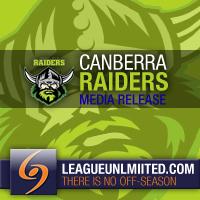 October 9th 2012 01:53pm by Canberra Raiders
THE Raiders have received a boost during the post season, with news today that Sandor Earl has re-signed with the club for two more seasons until the end of 2014.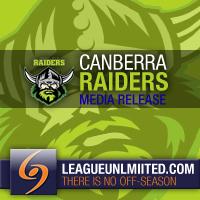 October 2nd 2012 04:17pm by Canberra Raiders
AS a scintillating 2012 NRL season officially draws towards a close, the Canberra Raiders are already preparing for next year with the launch of their 2013 membership packages.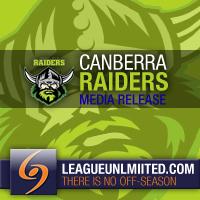 September 6th 2012 07:17am by Canberra Raiders
CANBERRA Raiders lock Shaun Fensom has capped off another marvellous year by being awarded the prestigious Meninga Medal at the club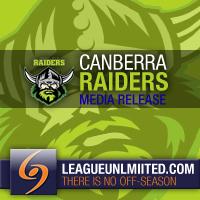 September 4th 2012 11:47am by Canberra Raiders
THE Canberra Raiders are offering a special Finals Membership for Raiders fans looking to go to the big game on Sunday afternoon.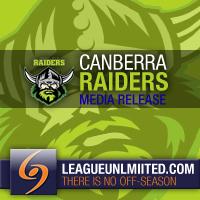 August 23rd 2012 12:38pm by Canberra Raiders
CANBERRA Raiders rising star Jack Wighton will remain with the Raiders until at least the end of the 2014 season, after he signed a one year extension on his current contract today at Raiders HQ.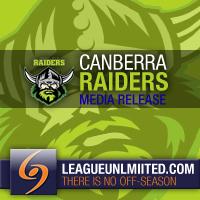 August 10th 2012 04:16pm by Canberra Raiders
TWO of the Canberra Raiders most loyal sponsors will feature in new roles for the 2013 season, with Local Liquor and Canberra Milk restructuring their sponsorship agreements with the club this week.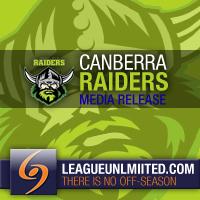 August 6th 2012 01:26pm by Canberra Raiders
THE Canberra Raiders have today confirmed the signing of Newcastle Knights forward Joel Edwards for three seasons commencing in 2013.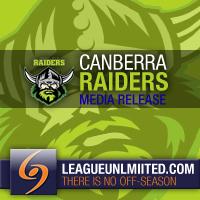 August 2nd 2012 11:36am by Canberra Raiders
THE Canberra Raiders are proud to announce that they will be supporting the Close the Gap campaign this Sunday against the Brisbane Broncos.