Author Profile: ARL
Media
Total Article Views:
63333
Average Article Views:
781.89
Recent Articles by ARL
Media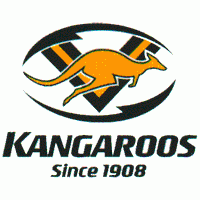 September 5th 2011 01:38pm by ARL Media
THE Australian Rugby League has today announced a 34-man combined Prime Ministers XIII and VB Kangaroos train-on squad.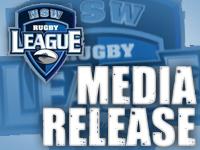 May 6th 2011 04:59pm by ARL Media
THE Australian Technology Park (ATP), South Sydney Rabbitohs and the NSWRL have joined forces to showcase Rugby League and the way our game can bring harmony into the community.
April 27th 2011 06:36pm by ARL Media
THE new-look Ausgrid Stadium in Newcastle will host an end-of-season Test between Australia and New Zealand on October 16 in an exciting prelude to the 2011 Four Nations tournament in the United Kingdom.
February 1st 2011 04:04pm by ARL Media
OVER 20 teams from far and wide are set to compete in the 10th Annual International Nines tournament with all proceeds raised from the event to go towards helping the Queensland flood victims.
December 9th 2010 11:46pm by ARL Media
THE Physically Disabled Rugby League Association is showcasing an exhibition match between the Western Sydney Outlaws and the Eastern Sydney Stingrays at Cabramatta Leagues Club this Sunday.
September 27th 2010 05:44pm by ARL Media
THIS coming Saturday will see the 98th Australian Rugby League Kangaroos reunion take place at the Sydney Cricket Ground with a host and past and present Kangaroos in attendance to help celebrate the event.
September 27th 2010 11:21am by ARL Media
THE Australian Rugby League today announced that the following players have been added to the Australian VB Kangaroos Four Nations' Train-on squad...
September 21st 2010 03:33pm by ARL Media
THE following players have been selected in the train on squad for the 2010 ARL Junior Kangaroos...
September 20th 2010 11:41am by ARL Media
SINCE their season is over, a handful of Raiders and Panthers players have been added to the four nations train on squad.
September 17th 2010 04:37pm by ARL Media
MANLY Sea Eagles utility Chris Bailey has today been called into the ARL Prime Minister's XIII after his Sea Eagles team mate Jason King was ruled out through injury.