Author Profile: Ali Nolan
Total Article Views:
166980
Average Article Views:
523.45
Recent Articles by Ali Nolan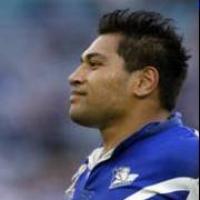 May 6th 2007 05:25pm by Ali Nolan
AFTER being labelled 'brain dead' by coach Steve Folkes last week, the Bulldogs stamped their authority early in the game this afternoon, beating the Newcastle Knights by 30-16.
May 3rd 2007 07:20pm by Ali Nolan
ROUND 4 of New Zealand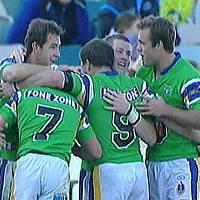 April 28th 2007 08:02pm by Ali Nolan
CANBERRA Raiders now have win number three on the board for the season after putting on a strong defensive performance to defeat the Penrith Panthers by 34-18 tonight in Penrith.
April 27th 2007 07:58am by Ali Nolan
AFTER two rounds of New zealand's Bartercard Cup three teas remain undefeated, Tamaki Titans, Waitakere Rangers, and last years's champions, the Auckland Lions. All these three sides have looked impressive on the field and have certainly stamped a bit o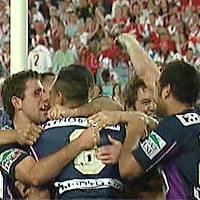 April 21st 2007 08:03pm by Ali Nolan
MELBOURNE Storm remain undefeated in 2007 with another hard fought victory, this time over the Penrith Panthers by 30-20 at Olympic Park in Melbourne.
April 20th 2007 04:32pm by Ali Nolan
ROUND 1 from New Zealand's Bartercard Cup competition gave some surprising results and no doubt Round 2 will dish out more of the same.
April 13th 2007 02:58pm by Ali Nolan
NEW Zealand's premier rugby league competition, kicks off this weekend with the same ten teams competing from the 2006 year.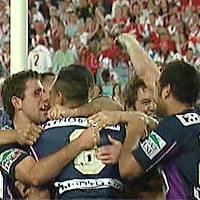 April 7th 2007 08:07pm by Ali Nolan
A error riddled match in Newcastle tonight resulted in Melbourne Storm remaining undefeated so far this season by beating the Newcastle Knights 22-12 in Newcastle, after being locked up at 12 all at the halftime break.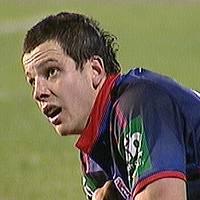 March 23rd 2007 09:41pm by Ali Nolan
ROUND 2 - Full Time : March 23rd 7.30pm St George Illawarra Dragons: 12 defeated by Newcastle Knights: 16 Venue: Toyota Park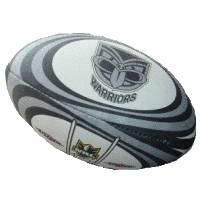 February 15th 2007 10:11am by Ali Nolan
FINISHING 10th in the 2006 NRL season could only leave on the lips of the management, players, and supporters, those two big words ' What if?'