Author Profile: Ali Nolan
Total Article Views:
166980
Average Article Views:
523.45
Recent Articles by Ali Nolan
June 21st 2007 07:32pm by Ali Nolan
ROUND 10 of New Zealand's Bartercard Cup is set to go this weekend amongst a wintry blast covering the country.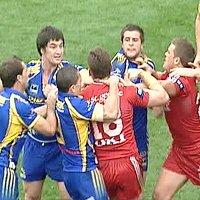 June 17th 2007 04:15pm by Ali Nolan
THE Eels currently sit in 4th spot on the competition table after a hard fought victory over the Dragons at Parramatta Stadium, winning by 20-12.
June 14th 2007 06:18pm by Ali Nolan
ROUND 9 of New Zealand's Bartercard Cup is all set to kick off on Saturday at noon in Albany with the first match of the double header with the Jets up against Harbour League.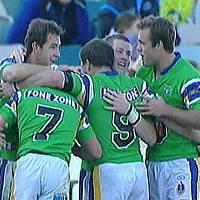 June 9th 2007 07:43pm by Ali Nolan
A cold night in Canberra and finally the home crowd at Canberra Stadium witnessed a performance by their side they were hoping would come along in 2007 as the Raiders totally demoralized the Eels by 38 - 10.
June 7th 2007 07:53pm by Ali Nolan
TWO games in Round 8 of New Zealand's Bartercard Cup were played last weekend with the Titans just scraping through over the Jets by 22-18, and Harbour League performing badly against the Storm, winning by the same score, 22-18.
May 24th 2007 06:59pm by Ali Nolan
ROUND 7 of New Zealand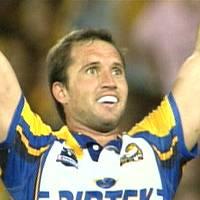 May 19th 2007 07:50pm by Ali Nolan
A stand out performance by Parramatta Eels tonight in Sydney was reflected in the scoreline as they demolished North Queensland Cowboys by 44-14.
May 17th 2007 06:28pm by Ali Nolan
AUCKLAND Lions remain the only unbeaten side in the 2007 Bartercard Cup competition with the defeat of the Tamiki Titans last week at the hands of Harbour League.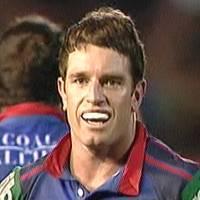 May 12th 2007 07:50pm by Ali Nolan
NEWCASTLE Knights have fought long and hard to come away with the points in front of a vocal home crowd tonight at Energy Australia Stadium to defeat the Warriors by 24-18.
May 10th 2007 07:39pm by Ali Nolan
ROUND 5 of New Zealand's Bartercard Cup is almost upon us yet again. Tamaki Titans and Auckland Lions are the two unbeaten sides so far in the competition this year.