Author Profile: Ali Nolan
Total Article Views:
166980
Average Article Views:
523.45
Recent Articles by Ali Nolan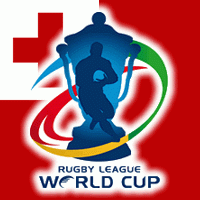 November 8th 2008 07:56pm by Ali Nolan
THE Tongans most certainly saved their best for last in this World Cup tournament as they absolutely demolished a very tired and hot Scottish side this evening in a very humid Rockhampton, winning by an impressive 48-0.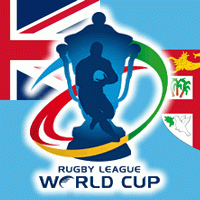 November 1st 2008 07:56pm by Ali Nolan
TOTAL commitment and class by the Fijian side in their first match of the Cup tournament saw them totally demolish the much favoured French side by 42-6 at WIN Stadium this evening.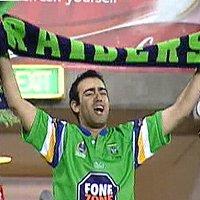 September 7th 2008 04:29pm by Ali Nolan
A try fest in Canberra today by both sides, with 16 tries in total, will see the Canberra Raiders finishing the 2008 season in 6th position, just ahead of the Dragons, while the Canterbury Bulldogs will take away the 2008 Wooden Spoon.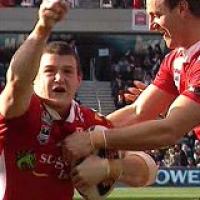 August 24th 2008 06:12pm by Ali Nolan
A solid performance by St George Illawarra Dragons this afternoon over the NZ Warriors by 34 - 6 has placed a finals spot well and truly within their grasp.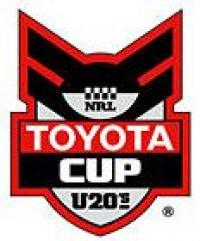 June 11th 2008 06:36am by Ali Nolan
WITH the inception of the Under 20's Toyota Cup in 2008, many were sceptical as to how successful the competition would actually be.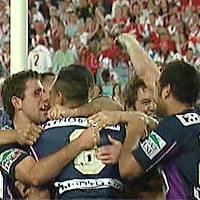 May 31st 2008 07:22pm by Ali Nolan
IT would've been a tough ask for any severely injured NRL side to defeat the Storm at home. Unfotunately the Bulldogs fell way short as they were hammered by the Storm 46-0 tonight in Melbourne.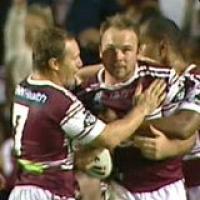 May 11th 2008 04:44pm by Ali Nolan
WITH the Brisbane Broncos missing key players, the Sea Eagles easily defeated the home side by 30-12 in front of a smaller crowd than usual at Suncorp Stadium this afternoon in Brisbane.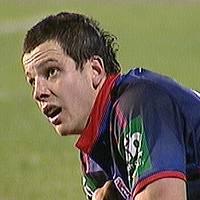 May 3rd 2008 07:49pm by Ali Nolan
IN front of an almost full house in Newcastle, the Knights have brought the Gold Coast Titans 6 game victory run to an abrupt end, defeating the visitors by a narrow 13-12.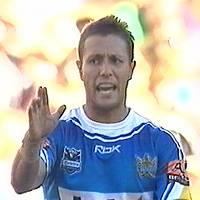 April 27th 2008 04:44pm by Ali Nolan
GOLD Coast Titans have this afternoon created history for the club, defeating the Vodafone Warriors at Skilled Park by 36-24, and in doing so now have won 5 consecutive games, never before achieved by the Titans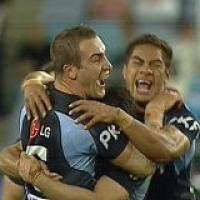 April 5th 2008 08:18pm by Ali Nolan
HEARTBREAK for Dragons players and supporters as the side went down tonight in extra time to Cronulla Sharks by 18-16, after Jason Ryles was penalised late in the very first tackle count. The boot of Luke Covell sealing the fate of the home side.