Author Profile: Ali Nolan
Total Article Views:
166980
Average Article Views:
523.45
Recent Articles by Ali Nolan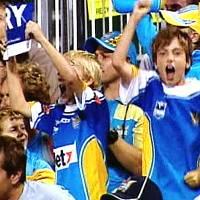 June 13th 2009 07:51pm by Ali Nolan
A small but passionate crowd of 6,232 in Gosford tonight saw the Titans clinch victory from the hands of defeat against by 24-20 against a Roosters side with grim determination.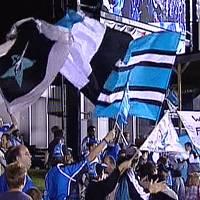 June 7th 2009 04:46pm by Ali Nolan
CAPTAIN Trent Barrett led his Sharks side to victory this afternoon at Toyota Park by defeating the Vodafone Warriors 18-10 in front of 14,000 plus supporters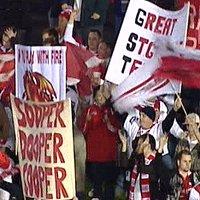 May 23rd 2009 07:58pm by Ali Nolan
LOCAL derby time at Toyota Stadium tonight as the visiting St George Illawarra Dragons handed the Cronulla Sharks their 9th defeat in a row by 26-4.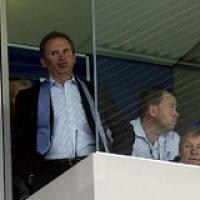 May 16th 2009 08:05pm by Ali Nolan
A Man of the Match performance was in order from Kurt Gidley as he led his side from the front - the Knights continuing on their winning way in outshining the Roosters 38-6 at the Sydney Football Stadium.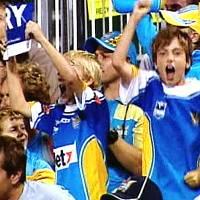 May 2nd 2009 05:54pm by Ali Nolan
A tough battle was predicted at Skilled Park this afternoon between the Titans and the Rabbitohs, and no one was disappointed with the home side coming away the victors in the end by 22-14.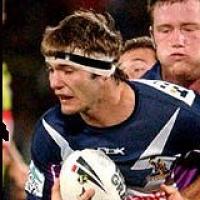 April 25th 2009 08:30pm by Ali Nolan
WIND and rain in Melbourne tonight could not stop an exciting game going down to the wire at Olympic Park where the Storm and the Warriors fought it out for 90 minutes on a soggy field, to end up at a 14 all scoreline.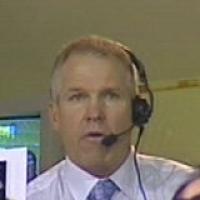 April 4th 2009 08:10pm by Ali Nolan
A tough battle at CUA Stadium tonight in front of nearly 16,000 rather vocal supporters has seen the Panthers back up from Monday night football to defeat the Wests Tigers by 42 to 22.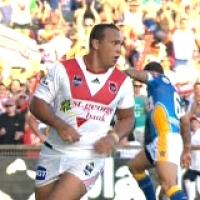 March 22nd 2009 05:57am by Ali Nolan
ST George Illawarra Dragons and their new coach Wayne Bennett have toughed out their first victory in the 2009 NRL season...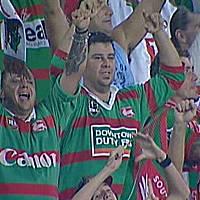 March 15th 2009 05:36pm by Ali Nolan
SOUTH Sydney supporters will be smiling all week after their side today showed the NRL world that in 2009 they are here to play, and to win, starting this afternoon by totally annihilating the Roosters by 52-12 at Sydney Football Stadium.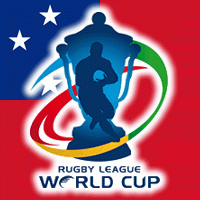 November 9th 2008 08:04pm by Ali Nolan
VERY similar to their Pacific Island counterparts Tonga, Toa Samoa today came out completely fired up and defeated a flat looking French side by 42-10.