Author Profile: Adam Gardini
Total Article Views:
70380
Average Article Views:
612.00
Recent Articles by Adam Gardini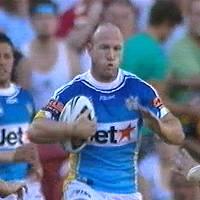 April 21st 2009 05:47pm by Adam Gardini
TITANS co-captain Luke Bailey is hoping to overcome a knee injury in time to take on the Penrith next Monday, while for the Titans junior rep teams, their dream run has come to an end.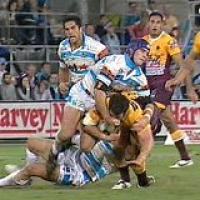 April 16th 2009 03:53pm by Adam Gardini
NATHAN Friend and Brett Delaney will make history tomorrow night, becoming the first two players in the club's short history to knock up 50 games.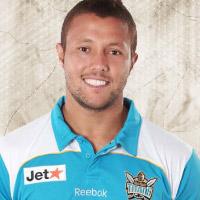 April 15th 2009 03:16pm by Adam Gardini
JETSTAR Gold Coast Titans co-captain Scott Prince has become a Titan for life after today re-signing with the club until the end of 2014.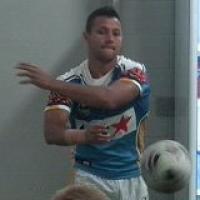 April 14th 2009 10:36am by Adam Gardini
SHUTTING down Raiders playmaker Terry Campese will be the key says Titans skipper Scott Prince.
April 11th 2009 09:31pm by Adam Gardini
THE Jetstar Gold Coast Titans NYC (under-20s) side has continued its brilliant early season form with a 48-16 demolition of North Queensland at Dairy Farmers Stadium tonight.
April 10th 2009 07:07pm by Adam Gardini
THE Jetstar Gold Coast Titans remain wary of a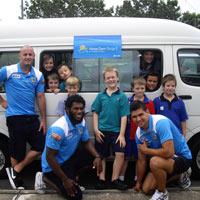 April 9th 2009 07:28pm by Adam Gardini
THE introduction of a new mini-bus service has enabled the Titans Learning Centre (TLC) to reach out to more primary school students across the Gold Coast.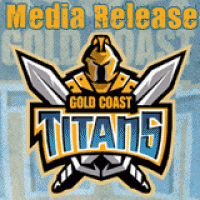 April 8th 2009 02:57pm by Adam Gardini
THE Jetstar Gold Coast Titans have today secured a major coup, with in-form hooker Nathan Friend re-signing with the club.
April 7th 2009 10:39pm by Adam Gardini
GOLD Coast Titans advise that prop Ian Donnelly has been granted a release from the final year of his contract with the club.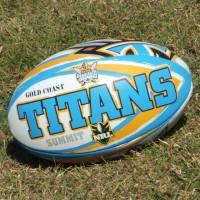 March 31st 2009 05:10pm by Adam Gardini
THE Titans made history at the weekend with the club winning in all four grades for the first time.