Author Profile: Aaron Thomas
Total Article Views:
157547
Average Article Views:
1,109.49
Recent Articles by Aaron Thomas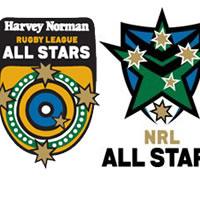 February 4th 2012 10:11pm by Aaron Thomas
A magical tonight of Rugby League on the Gold Coast with the NRL All Stars going back-to-back with a 36-28 victory over the passionate Indigenous All Stars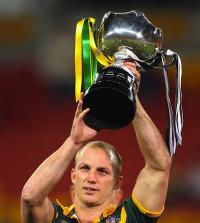 November 20th 2011 06:53am by Aaron Thomas
THE curtain has officially closed on the 2011 Rugby League season, as the Australian Kangaroos claimed the Four Nations final 30-8 in front of a massive crowd at Elland Road of 34,147.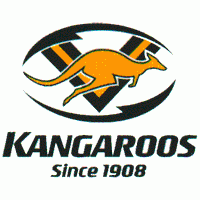 November 6th 2011 04:21am by Aaron Thomas
THE Australia Kangaroos despite early injury woes have banded together and continued history with a crushing defeat of England 36-20 in the second match of the double header at the famous Wembley Stadium.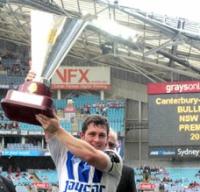 October 2nd 2011 02:04pm by Aaron Thomas
THE Canterbury-Bankstown Bulldogs have collected their third premiership in the NSW Cup Grand Final with a last play win over the Auckland Vulcans 30-28.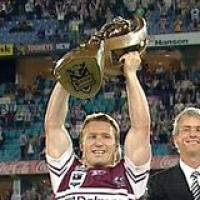 September 23rd 2011 09:42pm by Aaron Thomas
THE first team into the 2011 NRL Grand Final as been finalised tonight as Manly-Warringah Sea Eagles were been dominate over the Brisbane Broncos. The beach boys closed the curtains on the wonderful career of Darren Lockyer at the Sydney Football Stadium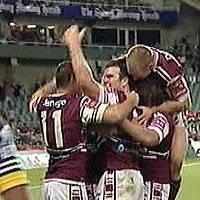 September 10th 2011 10:27pm by Aaron Thomas
SUDDEN death football is a wonderful incentive for most. But tonight the Cowboys have fallen embarrassingly to the Manly-Warringah Sea Eagles 42-8 after a massive second half effort at the Sydney Football Stadium.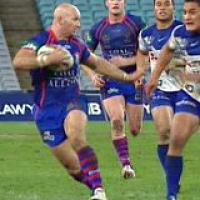 September 2nd 2011 09:29pm by Aaron Thomas
IT was all on the line for these two clubs tonight, and the Newcastle Knights have marched into the NRL top 8 after they demolished the South Sydney Rabbitohs 34-24 in front of a sold out Ausgrid Stadium.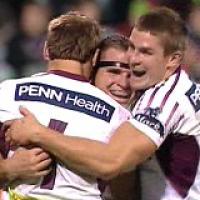 August 26th 2011 09:37pm by Aaron Thomas
DUBBED as a possible Grand Final preview and it lived to all the hype. The Manly-Warringah Sea Eagles dominating over the Melbourne Storm 18-4 in front of a fired up crowd at Brookvale Oval of 20,414.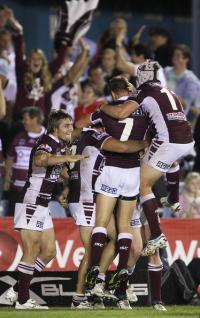 August 13th 2011 09:24pm by Aaron Thomas
ENTERING the 200 Club tonight were Manly-Warringah Sea Eagles coach Des Hasler and player Anthony Watmough - the milestones celebrated with a win on the back of their skills at the end of the game to claim a victory, 26-20 at Parramatta Stadium.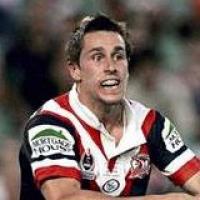 July 30th 2011 07:30pm by Aaron Thomas
A free flowing and defence lacking game has seen the Roosters claim 2 points against the Bulldogs despite their season being over for 2011. The Bondi club getting the win 32-28 at the Sydney Football Stadium